Batch Plants
Emix production facility consists of two most modern fully automatic and computerized controls concrete batching plants (Alkon – Window base) with a total production (capacity of 295 m3/hr) with superior product quality.The plants yards are operational with the latest batching system & technology with state of the art concrete plants fitted with central mixers.
Plant Details
Our concrete batchin facility consists of two concrete batching plants with a production capacity of 155m3/hr. and 140m3/hr. Total production capacity is 295m3 /hr.The plants are fully automatic and computerized and equipped with the latest batching system. The plants are equipped with BHS mixers (Twin shaft) capacity of 3.35m3 and 3m3 each.Coarse and fine aggregates are stored in shaded aggregate bays.

The plant is equipped with an ice plant by making of Ice capacity 40 tons/day with storage capacity of 80 tons. Attached with fully automatic chillers of capacity 120 tons/day, capable of delivering chilled water at 40C is attached to the plants. The batching plants are also supported by a sand washing plant of capacity 60 tons/hr.All the above-mentioned plant & equipment undergo a compressive preventive maintenance program in the light to minimize breakdowns and hence assuring prompt and efficient service. They are maintained, operated and supervised by well – trained staff.
Trucks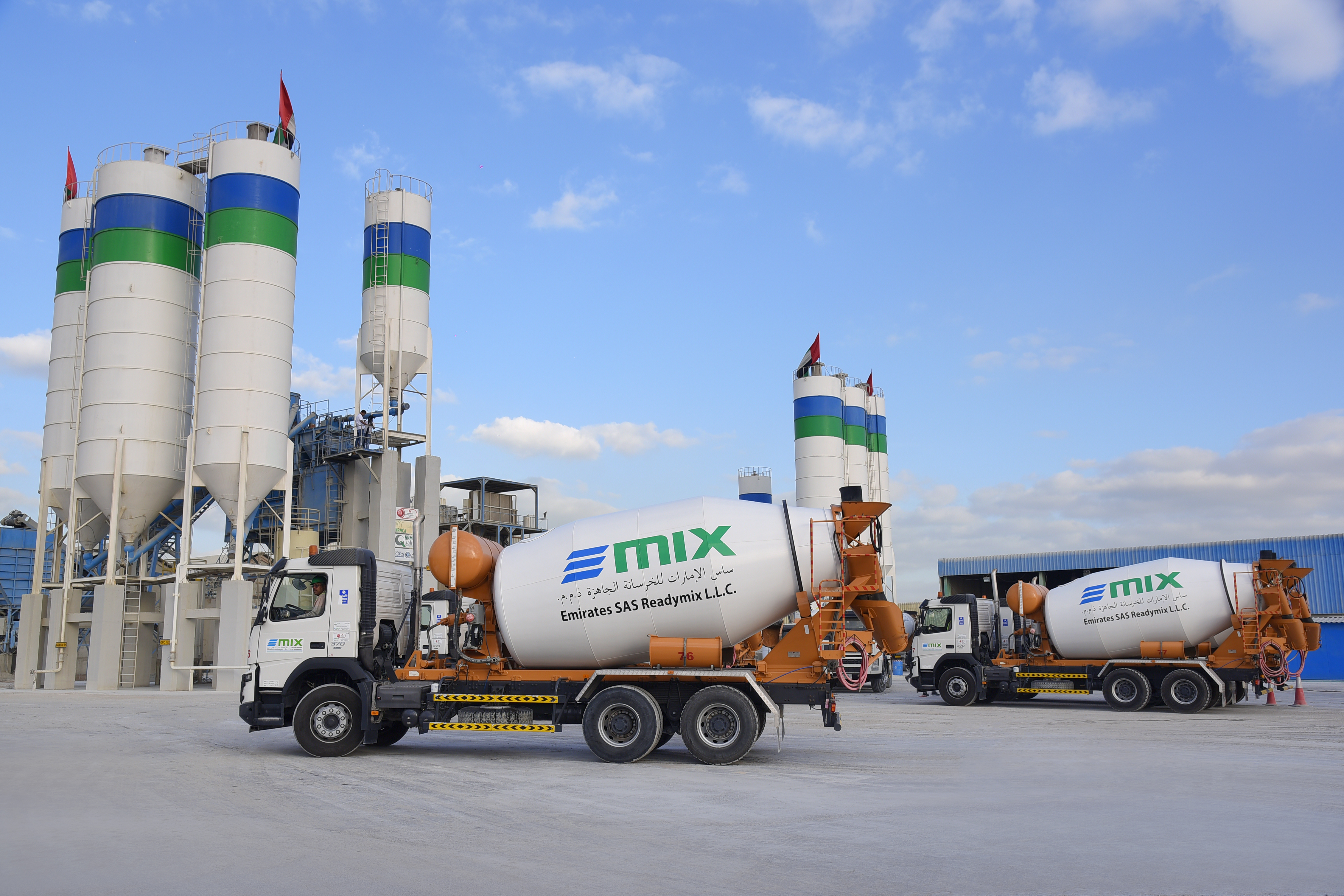 The company has outfitted with a truck fleet of more than 20 transit mixers, of (10m3 capacity) mounted with Concrete mixer (Sttetter, Liebherr, Cifa, & L&T ) 10 trailer trucks, 8 concrete mobile pumps (Schwing & Putztmiester) and 4 cement tankers, supported by a well equipped and modern workshop manned by qualified and experienced professionals.
This ensures uninterrupted prompt, and on-time concrete supply to all our customers by efficient, & reliable delivery and placing of concrete in accordance with schedules laid down by the customers.